sigur ros + good friends = perfect weekend (part II)
time for more of the story!!
so...we had lunch with jenny and josh and soon headed back to aaron's place to take a MUCH needed nap...so cozy and warm (finally) in aaron's bed..lol
after an almost serious fiasco regarding tickets and concert attendence, we met aaron and gabe at Rocky's for some local brew and a bit of bar food.
this is gabe and aaron
hallie and misty enjoyin some beer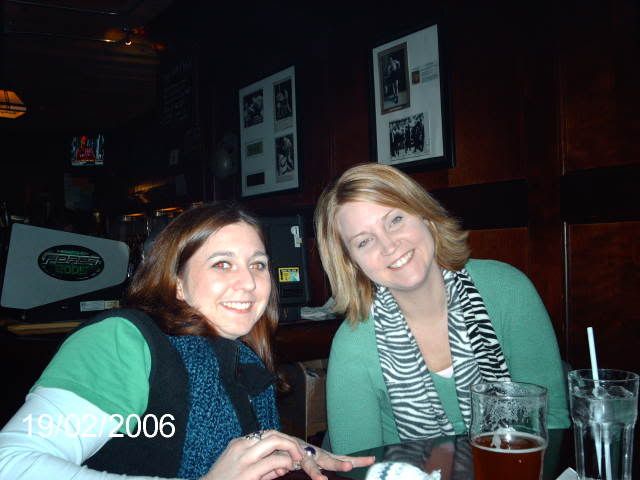 not too thrilled about picture time!!
the three of us just before the sigur ros concert began!!! soo excited!!
breakfast the next morning(lunch time) at the garden room cafe
it really was cold in there!!
in all truth, i could spend a whole post on the trip home...we got stuck in Toledo due to incredibly poor signage directing our way past a highway that was closed. we made two full attempts after following and misfollowing cars, on and off ramps, and finally we found our way onto 280 SOUTH away from the god-forsaken town!!
finally back in motown, we decided to take a picture of the three of us at a stop light, and after about 7 attempts at getting the right amount of cheek exposure (i won't tell who), and 7 stop-lights later, for which we stopped in the middle of the road even when the light was no longer red...we finally decided on this photo as good enough.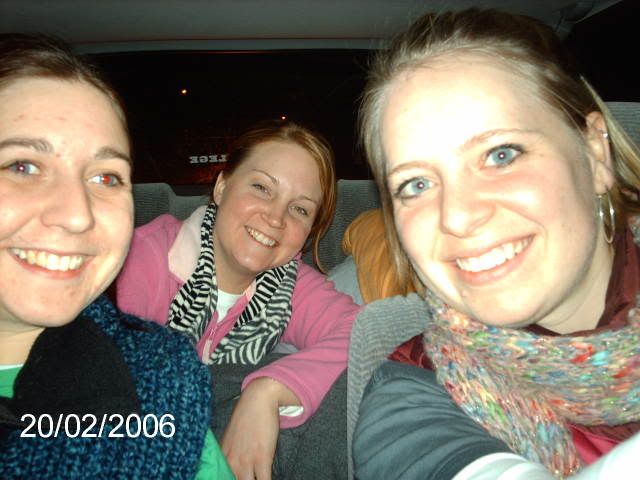 and then this one:
anways, we made it home safely, exhausted, and completely NOT ready for another week to begin. and here we are again at the end of another friday...
for the record...for anyone else who might want to know when the hell we get to graduate...today is #81 on the countdown till we say adios!! yeeyaa
toodles...