i survived my first country concert...
So, after a little 'pre-gaming' (a.k.a. had a few drinks), we headed through snow and sleet to park a 1/2 mile away from the coliseum where the big event was to take place. Although we were over a half hour late, the show started just as we sat down. this is the view of the stage from where we were sitting...not a bad seat i must say (though i didn't have anything to do with getting the ticket!!) this is the best my little digital camera from Scotland could do even zoomed in. not horrible, but still kinda far away...just a little!!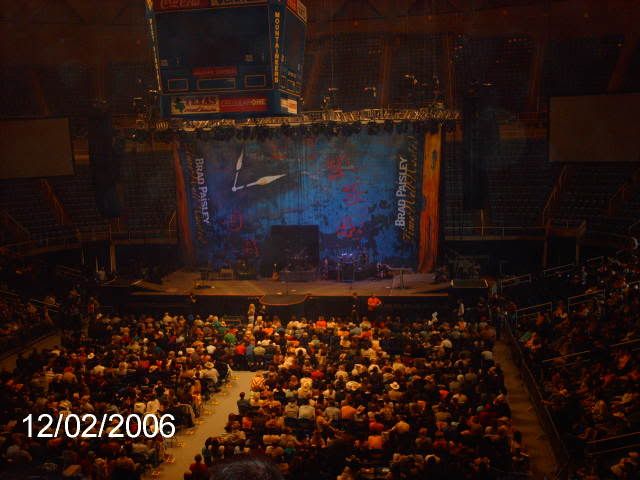 the first band:
This would be Billy Currington, and though it's not nearly close enough, he looked mighty fine in his jeans. yumm yumm. he's the one in the middle. though the guy on the left had his legs open that much for THE ENTIRE show...i was wondering if he was having problems or if he just thought he was cool...cause, oh, man, i certainly did!!~~
here's a bit of a closer picture...
then we got a little bit of Sara Evans...
...who unfortunately for her, had bronchitis, and unfortunately for us, only sang 2 songs. yes, i said unfortunately for me...she's not bad...and has one hell of a voice, bronchitis and all!
and after a short break,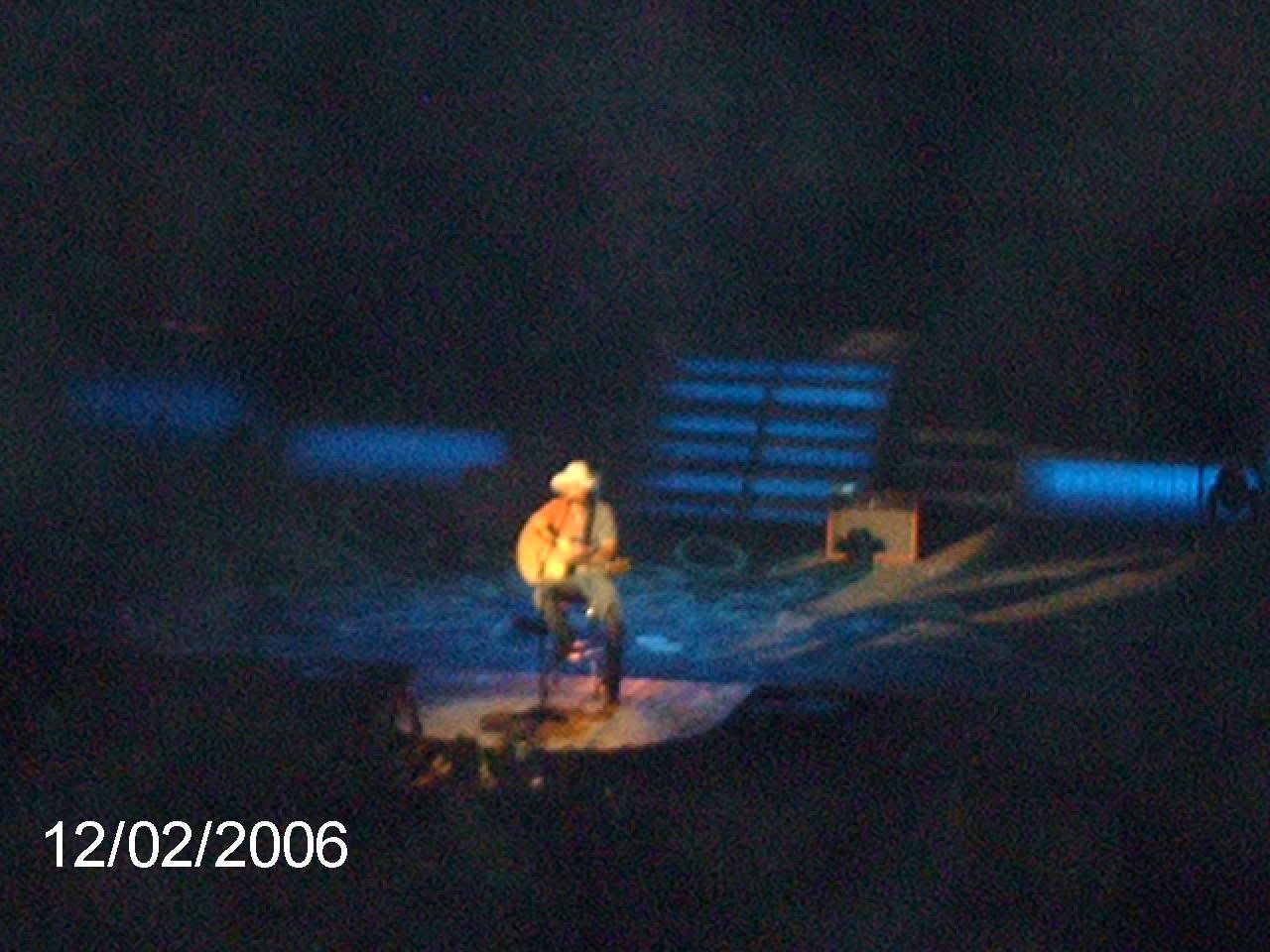 brad paisley puts on quite an entertaining show. the screens on stage had funny videos to go along with the songs...very creative!! and his version of Country Road by John Denver was impressive..especially when he realized he didn't know the words to the second verse!! "Country roads, take me home, to the place i belong, west virginia, mountain momma, take me home, country roads". i get that stuck in my head for days...and yes, i know it...very well. You can't live in west virginia and not now it!!
and here are some of my friends...
first and foremost...jourdan and myself.
then jourdan and her hubby shannon...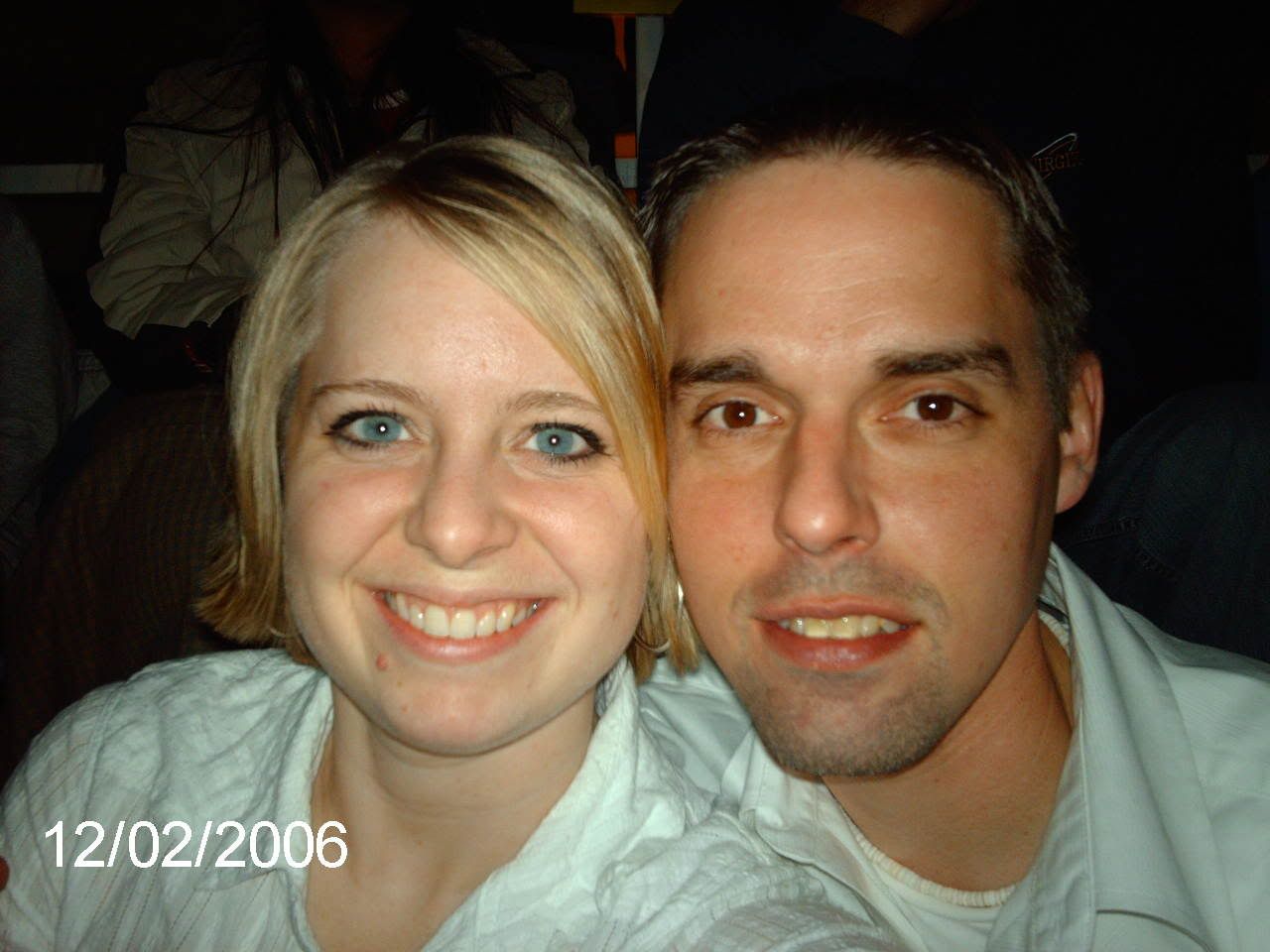 and then me and my friend chris,
overall, (and for those of you who despise country music, brace yourselves and don't disown me) i did enjoy the music...more than i expected. though this does not mean i can even listen to a whole country cd from start to finish, but i've broadened my horizons and experienced something out of my comfort zone!! you should try it too, just once...