what's in a title? wouldn't a blog, with any other heading, be just as significant?
well, it is like 75 degrees outside, and in walking to work, i realized that i should not be wearing my kick-ass poofy vest that i bought two weeks ago (and feel like a million bucks in). instead, i should be taking advantage of the crazy warm November weather, before it starts snowing and being annoyingly cold. However, i've been planning on wearing it since last week and decided my vanity was more important today. This kick-ass vest was to be worn to a certain class to spite a certain person and i was not ready to surrender to the mere temperature of the outdoors. also, i'll be honest, i was just in the mood to feel good in my kick-ass vest. so...now that you, as the reader, may think me totally conceited and vain, i'll admit that perhaps i should have waited for another day. in all truth, i'm too warm...oh well, what's done is done.
so, more pictures...yay!! pictures of a couple of my favorite people...only a couple b/c i am relying on other people who have more technology to give me these pictures, and not all of my favorite people have this technology! i'm working on getting my own, which would probably be the more advantageous route, but let's face it, i'm poor. so, here they are...how i love them all!!
me and sis eating coldstone icecream...yummm yumm!!
so, maybe we're a little strange, but what a fun sweatshirt...considering her irish boyfriend!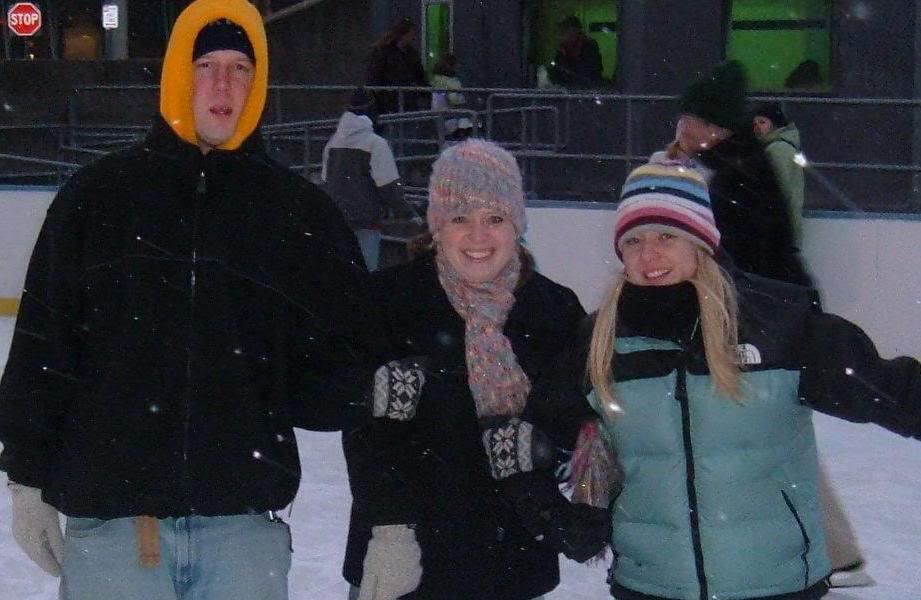 iceskating over christmas break (2004)...downtown rochester as snowflakes fell..(bro, me, sis)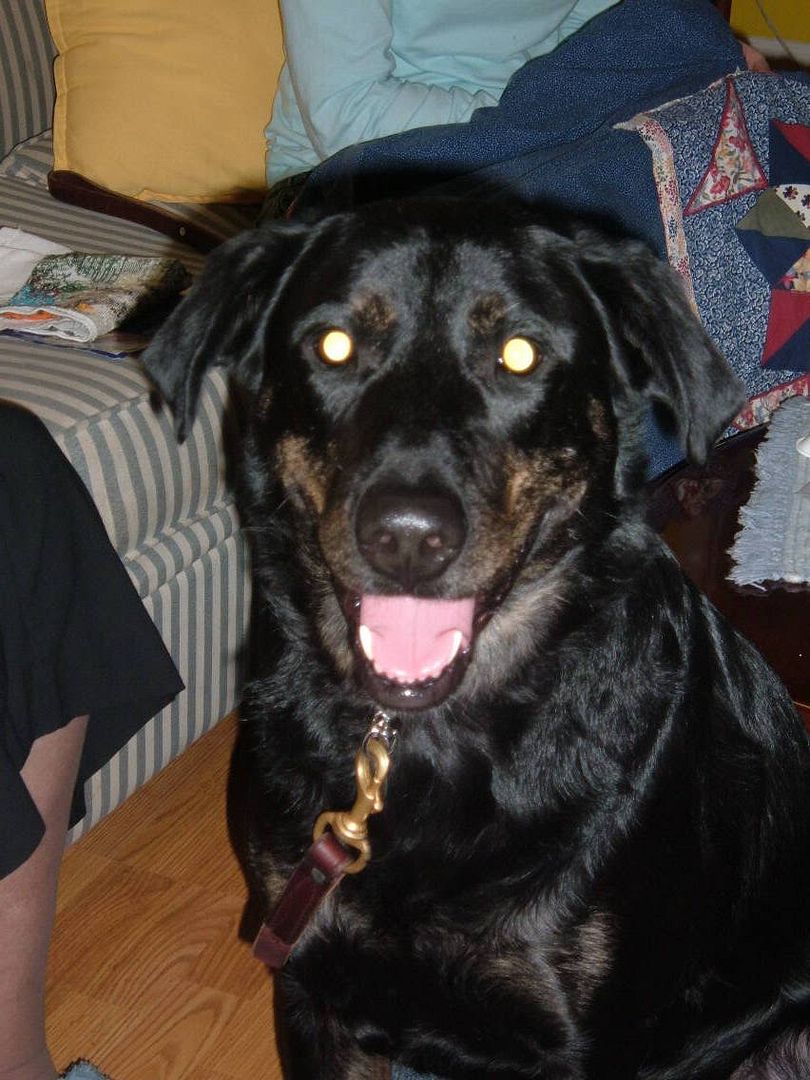 and last but not least...my baby, brayson...shared by me and sis, but i get him for now!! he's awesome!!
other than that...went bowling last night with the kids...(yes they're freshmen in college, but i call em my kids) and had so much fun. somehow i got more strikes left handed than right handed...something seems wrong about that!!
should i go to a discussion tonight about implementing intelligent design into the school curriculum or not...??? i should, but i have lots to do tonight...what to do, what to do!!
i'm beyond random today...so much going through my head...but better this than the days when i feel as though i have nothing to say and my mind is a total blank. and while it might be cathartic to post about it all, i'm not sure making all of my thoughts public would be so beneficial!! nor do i have the time...and so for now, i'm out